REDEFINING ACCESS TO QUALITY CARE
At ReShapeCompanies, our goal is to reduce healthcare costs, by delivering measurable solutions, while improving accessibility and quality of care. We accomplish this through nonconventional means which include both medical and preventative solutions. Whereas traditional doctors' offices and healthcare providers focus on treating illness, we believe that prevention is the key component to staying happy and healthy. With extensive training in internal medicine, physical therapy, nutrition, and exercise, our staff is devoted to providing quality healthcare to our patients and is dedicated to helping you achieve your optimal health and wellness.
At ReShapeMD, we work directly with your primary care physician, insurance company, and fitness professional to create affordable healthcare solutions tailored to your individual needs. Please click on the logos below to visit our various divisions.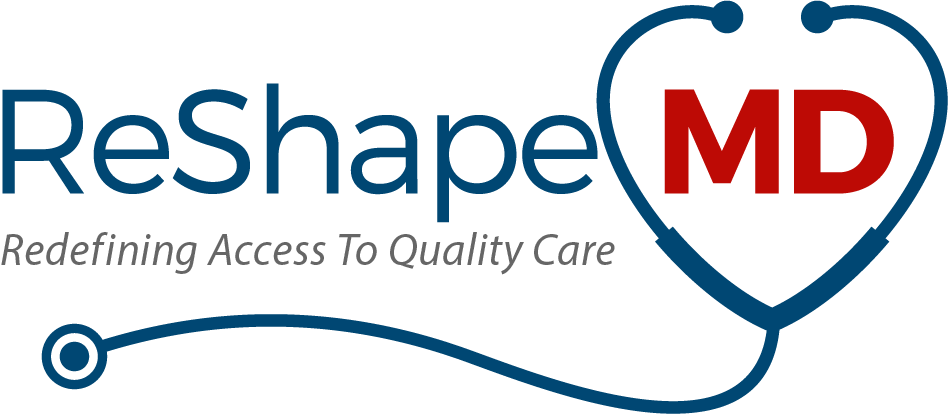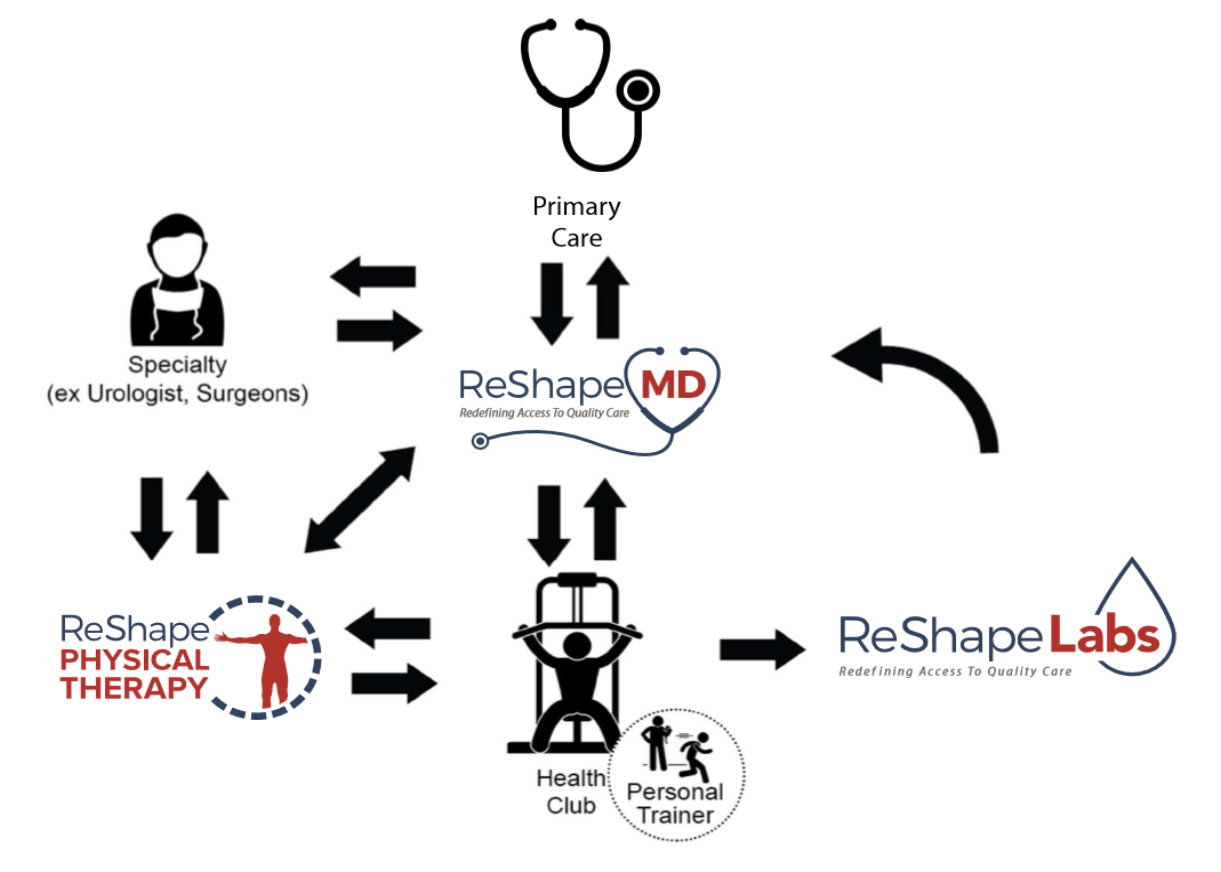 ReShapeCompanies partners with your current primary care physician and fitness professional, allowing us to offer a full spectrum of services delivered in the most convenient manner.
Our healthcare concierge works directly with you and our team of medical professionals to develop a comprehensive health plan focused on your health and fitness.

Traditionally, healthcare is better known as sick care. Primarily because people only go to their doctor's offices when they're experiencing illnesses or bodily ailments. It takes feeling down or pain before patients typically head to see a physician at their practice, urgent care facility, or hospital (only to wait around for what seems like hours before they're seen).
We believe exercise and nutrition are vital components to staying healthy. Our staff meets with patients to not only focus on the traditional topics usually discussed at a doctor's office, but also discuss diet and exercise.
We at ReShapeCompanies committed to taking a comprehensive approach to staying well.
We understand the challenges that independent providers face every day. Due to the reduction of insurance reimbursements, the practitioner is getting less time to spend with their patients. Making matters worse, reimbursements are moving towards value-based care and patient traffic is down due to a greater competition which is adding increased pressure to the practitioner's ability to earn a living.
That's where ReShapeCompanies can help. We partner with primary care physicians, health clubs and insurers to create a continuum of health, utilizing exercise and nutrition as vital components to staying healthy. Our staff meets with patients to not only focus on the traditional topics usually discussed at a doctor's office but also to discuss diet and exercise. At ReShapeCompanies, we are committed to taking a comprehensive approach to staying well.
Our novel, diverse solutions enable providers to focus on the art of Medicine while increasing revenue. This is accomplished through our partnerships with the health club, other medical providers in the community, and new programs that will provide additional streams of revenue.
We are dedicated to securing the future of independent providers.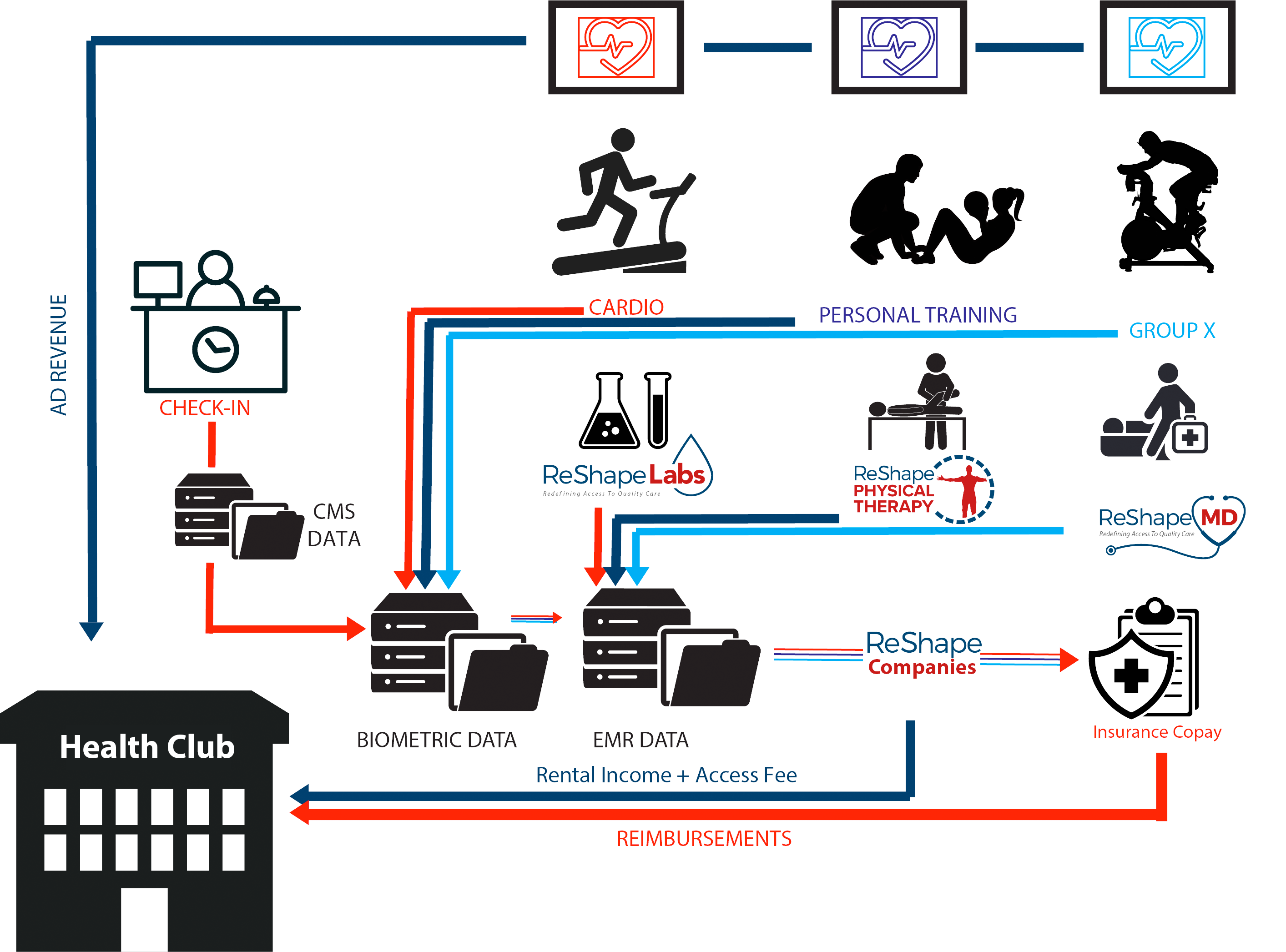 Health club owners are facing competition like never before. At ReShapeCompanies, we have decades of experience owning and operating some of the largest brands in the fitness industry and understand challenges that the health club owners are facing. We can drive more members, increase member retention as well as provide new lines of revenue by working with healthcare and wellness partners in your community. With physicians starting to be reimbursed for the improvement of their patient's health, an opportunity for the fitness industry has been created which will drive more business to the health club owner if they properly position themselves in the market they serve.
We understand that the health club operator and healthcare professionals are so busy that they are unable to completely take advantage of the new healthcare model; therefore, at ReShapeCompanies we do all the heavy lifting. Where most companies charge the health club operator to assist them in working with physicians, we pay the health club owner and we handle the medical relationships.
Our unique, diverse solutions, enable health club owners to focus on their core business of selling memberships, personal training, and other goods and services while being able to set the health club owner's business apart from the other competitors in their market.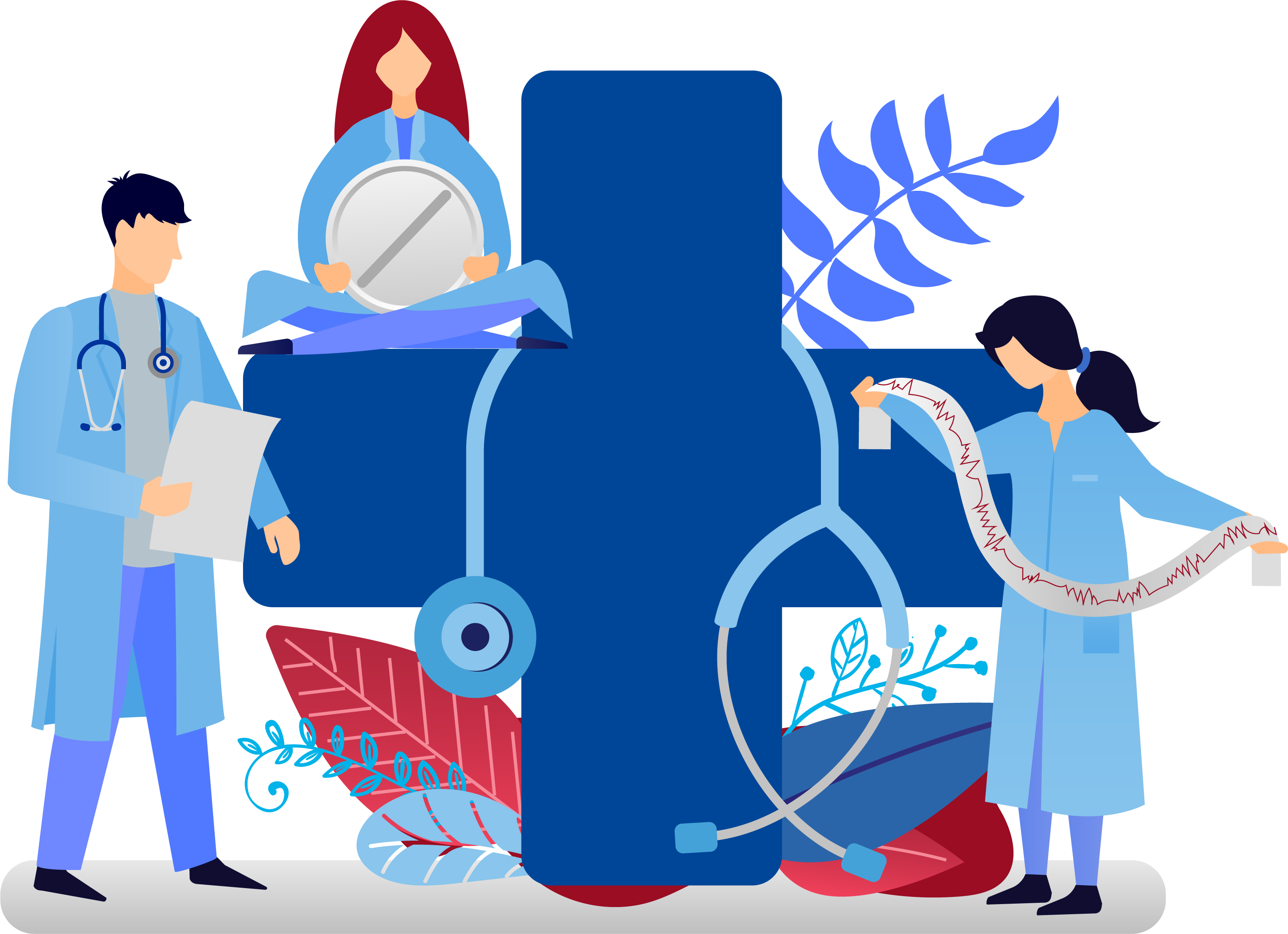 Due to exorbitant healthcare costs and competition from other payers, health insurance companies are looking for better insights into their covered lives, as well as ways to increase revenue by attracting additional participants. At ReShapeCompanies, we can provide insurance companies with point-of-service data captured at health clubs to provide greater insight into the health of their members. This data, along with Reshape's nutrition, and wellness guidance allows payers to provide preventive care guidance to their members and prevent acute, emergency incidents.

ReShapeCompanies
info@reshapecompanies.com
(C) 2019 ReShapeCompanies